Regeneration Group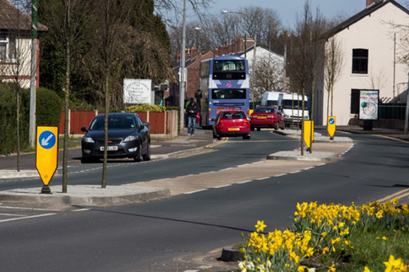 Welcome to the regeneration pages for Irlam and Cadishead. The content on these pages is managed by the Irlam and Cadishead Regeneration Group and here's a little bit of information about the group.
Over the past 30-40 years the area has seen many changes including the closure of a number of large industries, a reduction in agriculture plus changes in shopping habits which left the district with a legacy of older properties and underutilised shops particularly on Liverpool Road, the main route through the area. Regeneration was clearly needed and became a priority.
Partnership working brought about the formation and development of the Irlam and Cadishead Regeneration Group in 2011 to drive forward the regeneration of the area and their role includes:
Providing strategic direction for the regeneration of Irlam and Cadishead
Managing the action plan, prioritising projects and actions for delivery
Monitoring the delivery of the agreed action plan, ensuring key milestones are achieved and remedial action is instigated where risks are identified
Reviewing the action plan, including the projects and actions for delivery and setting new targets on an annual basis
Identifying opportunities
Providing feedback as appropriate to the organisations they represent
Meeting on a quarterly basis to ensure successful delivery of the action plan
The group is made up of local councillors, senior officers from Salford City Council, Urban Vision and Hamilton Davies Trust and is chaired by Roger Light-up, a local resident and former Mayor of Salford. Find out more about the team.
The group work towards the four objectives listed below and report back to the Irlam and Cadishead Community Committee on a regular basis:
Empowering individuals and communities
Developing homes and public places
Encouraging or developing? pride in our past, building strong futures
Enhancing the urban environment
"We are so pleased with the progress being made in Irlam and Cadishead and we know having the support of others in the community gives the Regeneration Group the ability to continue the good work and do more." Julie Thompson, Regeneration Advisor, Hamilton Davies Trust
Watch this space for further information on the current and completed projects.