Local Area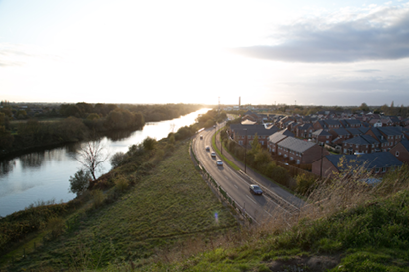 The Villages
Irlam and Cadishead are two small suburban villages within Salford, situated between the Manchester Ship Canal on the southern boundary and the expanse of Chat Moss on the northern boundary. Cadishead forms the border between Greater Manchester and Cheshire.
The district has a rich farming and industrial heritage and offers a fine blend of urban and close rural environment. There are defined business and industrial parks and a large number of local shops and small businesses along the length of Liverpool Road – the main thoroughfare through the area.
Whilst still a suburb of Manchester, with all the convenience that suggests, Irlam and Cadishead has a rural ambience which reflects the farmland surroundings. On the border of Warrington and Cheshire, the villages have some of the few remaining farms and natural habitats across Manchester, as well as one of the largest green belt areas.
Liverpool Road runs the length of the district and connects the two villages close to Irlam Station. Originally an A road, it was downgraded to a B road following the introduction of Cadishead Way Bypass.
Transport Links
Ideally located for the commuter, Irlam and Cadishead are within easy reach of Manchester City Centre and have great access to the motorway network: M6, M60, M62 and M56.
Irlam Station, situated at the heart of the district, provides excellent links to the national rail network. Trains run regularly to Manchester and Liverpool and all destinations in between, with Direct Transpennine trains taking you further afield. The Station House and its surroundings were transformed in 2015 and provide great facilities to rail users including enhanced parking, enabling people to park and ride to their destination.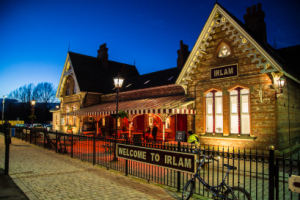 There are frequent bus services to Warrington and Manchester (including the Trafford Centre), which take in the major housing estates across the area.
Cycle routes throughout the district are increasing and form part of a strategy to expand the provision as well as provide greater connectivity to other areas.
National and International flights are available from Manchester and Liverpool airports which are both within easy reach.
Geography
The area's geography is varied. The Northern half continues to exist as moss land and features one of the largest green belt areas in Salford and is home to the largest farming community in Greater Manchester. The views in this areas are stunning and provide a tranquil setting for walking. The southern half is predominately residential with a good range of local businesses and shops alongside a major employment source on the Northbank Industrial Estate.
Housing
The 9,000+ homes across the district offer a good mix of new and existing properties ranging from 1 bedroom apartments to 5 bedroom houses.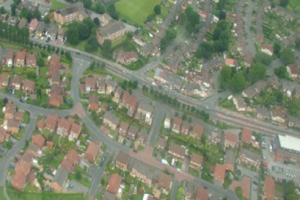 There has been a succession of new developments over recent years, complementing the existing property offering. Hayes Green is the latest new estate and will be followed by over 200 houses on adjoining sites in Cadishead South which is designated for a canal-side housing development over the next few years.
Major plans are progressing for a new village centre in Cadishead linking the new housing and Liverpool Road to the Canal.
Whether you are looking to buy or rent, there is a wide variety of property to suit all pockets. Irlam and Cadishead's property market is very affordable and compares favourably with other parts of Greater Manchester and North Cheshire.
If you would like further information on properties in the district, there are three local estate agents who will be happy to help:
Chris Wilkinson – Call: 0161 777 9988 / Click: www.chris-wilkinson.co.uk
Irlam Estates – Call: 0161 777 9797 / Click: www.irlamestates.co.uk
Oliver James – Call: 0161 696 5050 / Click: www.oliverjames.co.uk
Services
For further information please see our Services section. In addition, there are a range of Community Resources available to help local residents.
Employment
The district has made a remarkable recovery in employment since the closure of more traditional heavy industry in the 1970's. It now offers a combination of small to medium sized businesses, as well as global companies.
Northbank Industrial Park is the largest employment area supporting over 2,000 jobs. The industrial park is home to several major companies such as Babcock International, Caterpillar and TalkTalk as well as a whole host of small and medium sized businesses. There are several other employment areas which include Mayfield Trading Estate and Fairhills Industrial Estate, as well as the retail space available along Liverpool Road.
The district has a thriving small business community with a plentiful supply of affordable accommodation comprising offices, warehouses and small retail units, to rent or buy.
For those wishing to work in the central business areas of Salford, Manchester and Warrington, these centres are only a short train, bus or car journey away.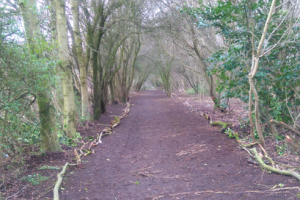 The future will see major employment opportunities at Port Salford located on the eastern boundary of Irlam. This development will rejuvenate a large canal side site, with approximately 1,600 jobs expected to be created.
Parks, Green Spaces and Play Areas
For further information please see our Parks, Green Spaces and Play Areas Section.
Shopping
Liverpool Road, which runs through Irlam and Cadishead is home to nearly 200 shops and businesses, with many smaller niche services thriving in the area. The locality is also home to a 24 hour Tesco Superstore and Lidl.
Various out of town shopping centres are close at hand, such as the Trafford Centre, although there is a determined and popular effort for residents to support and buy from their local suppliers within Irlam and Cadishead.
Education
The district benefits from a large education provision across all age groups.
For the little ones, there are a variety of early years' childcare and nursery education facilities available in Irlam and Cadishead.
There are nine schools across the area providing primary education for all. These schools have benefitted from substantial investment and provide up to date facilities to aid children's learning experiences.
Irlam and Cadishead Academy – located in the centre of the district provides both secondary and post-16 education. Rebuilt in 2012 the college offers state-of-the-art teaching, learning and sports facilities. The college also benefits from professional sports coaching provided by Manchester United Foundation in association with Sport England and Hamilton Davies Trust.
Places to Worship
Whatever your faith, there are lots of places of worship across the district including Church of England, Roman Catholic, Methodist, Community and Congregational. Check out our Places of Worship Section for further details.
Lifestyle
Irlam and Cadishead has numerous pubs and places to eat alongside a wide range of activities for all ages. The area has some of the most beautiful parks in the city. Prince's Park, Irlam is the location for the largest two day festival in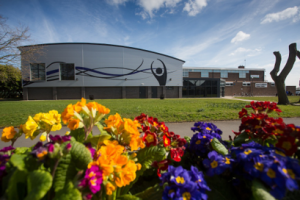 Salford.
The area has a multi-use leisure facility – Irlam & Cadishead Leisure Centre, with a 25m swimming pool, 10m learner pool and swimming pool hoist. It also has a Sports Hall (4 badminton courts), Squash Court, multi-use studio, air conditioned fitness suite with 75 units of exercise apparatus, fully accessible internal changing and external changing facilities for Prince's Park football pitches and vending area alongside fully accessible car parking. The centre was improved and extended with a £2.8 million renovation, supported and funded by a partnership between Salford City Council, the Hamilton Davies Trust, Sport England and Salford Community Leisure.
Within Irlam and Cadishead, there are many groups and amenities available, alongside a thriving community involvement base which substantially benefits the area – providing entertainment and activities for all age groups.