Joan Hill's Local History Exhibition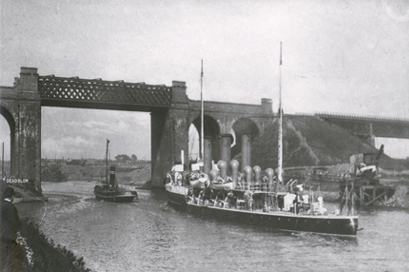 Back by popular demand, Joan Hill is exhibiting her collection of photos and memorabilia of Irlam and Cadishead over the 3 day period of Friday 20 April to Sunday 22 April. So pop it in your diary. Come to any or all, it's up to you!
The exhibition includes the Manchester Ship Canal and Irlam Steel Works.
Call in anytime between 10:00 am and 4:00 pm
There are refreshments on offer
Entrance is only £1 with no time limit on the day
Proceeds are in aid of Shine the Light, the project to gently up light Hollinfare War Memorial in time for the 100 year commemoration of the end of World War 1 – The Great War
Please click the link to see for further information about the Shine the Light project
Posted on: 11th April 2018